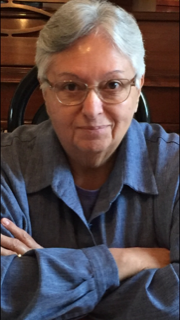 Carmella Angela "Cookie" Cicirelli
I have heard God's call to priesthood since childhood.
I answered the only way I could as a young woman and served God as a Franciscan Sister of St. Joseph for 7 years.
I am married to my partner of nearly 46 yrs. She is my joy.
I worked in healthcare for 48 years before retiring. The last 33 of those years, I was a Clinical Oncology Social Worker at a National Cancer Institute Hospital.
I have been a Eucharistic Minister since the 1970's. I was a volunteer, Minister of Care in the Chaplaincy Department for about 15 years at the Hospital where I worked providing spiritual support to patients of any faith.
I have a Bachelor of Science in Social Work, a Master of Social Work and the equivalent of a Bachelor of Theology. I was ordained a Deacon in September 2022 and a Priest in June 2023.