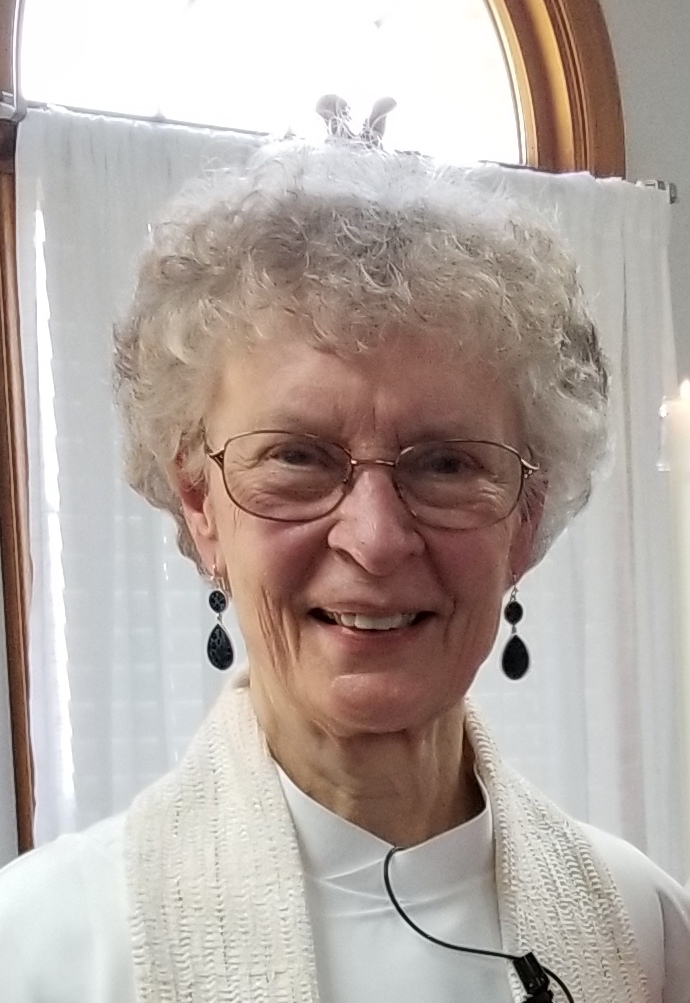 Katherine Marie Elsner
Katherine was born and raised in Greensburg, IN. She joined Dominican Sisters of Springfield, IL where she taught in elementary schools, served as principal of three schools in Illinois, then served as Chief Financial Officer for the Dominican congregation. After retiring, she worked part-time as treasurer of a rural water district near Springfield. Her degrees include BA in Elementary Education from St. Ambrose University, Davenport, IA; Master of Education with IL Supervision Certificate from University of Illinois in Champaign; partial masters work in Financial Management at University of Notre Dame, South Bend, IN.
Katherine was ordained in the Roman Catholic Womenpriests reform movement in November 2021 by Bishop Mary Keldermans. Her passion for social justice over the years drew her to support and be called to ordination for women. She is a priest at Holy Family Inclusive Catholic Community in Springfield, IL, and also serves as Assistant CFO in RCWP. Her hobbies include ballroom dancing and international folk dancing, gardening and walking. She has six living siblings, 21 nieces/nephews, 40 great nieces/nephews, four great-great nieces/nephews.