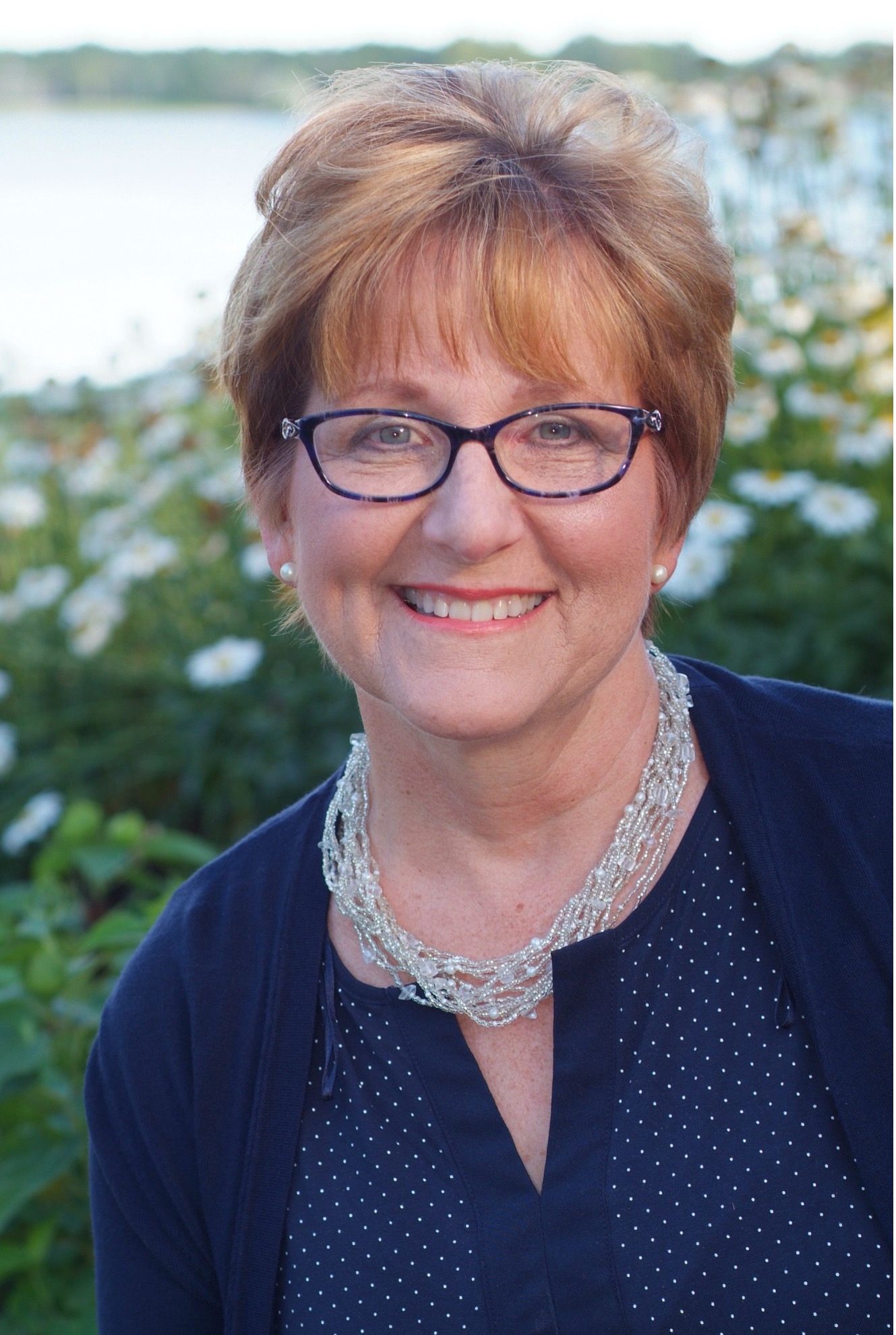 Mary Frances Wagner Keldermans
Mary Frances Wagner Keldermans was born in Springfield, IL. Mary and her husband of 48 years, Steve, are parents to six amazing people, parents-in-law to six equally amazing people and indulgent and unapologetic grandparents of 13 above average grandchildren.
As Mary and Steve raised their children, Mary was involved in their school, St. Aloysius Catholic Grade School as room mother, member of the PTO board and volunteer extraordinaire.
Mary went on to work in Catholic Church ministry. For over 20 years, Mary was very active in the parishes of St. Aloysius and Cathedral of the Immaculate Conception as the coordinator of the Rite of Christian Initiation of Adults, a formation process for people to explore and join the Roman Catholic faith. During that time she was also involved in ministry at the diocesan level. She was part of liturgy committees which for years planned and celebrated Eucharistic liturgies for the biennial Diocesan Adult Education Conferences. In 2003 she was a member of a liturgy committee that planned and celebrated a Eucharistic liturgy for 15,000 people at the Illinois State Fairgrounds for the 150th anniversary of the Diocese of Springfield in Illinois. In 2010, Mary and the women in her book club, "Women at the Well" hosted a citywide conference with Sr. Joan Chittister OSB, renowned author and international speaker as the keynote speaker and Marty Haugen, a well-known composer and musician of Catholic hymns to perform his musical "Agape."
Mary attended Little Flower Grade School and Sacred Heart Academy. She earned a degree from the University of Illinois in Springfield graduating summa cum laude in 2009, a Certificate from Saint Louis University in Adult Spirituality, a Liturgical Leadership certification from the Diocese of Springfield in Illinois and in 2002, awarded the Magnifcat Award, a Diocesan Ecclesiastical Honor for her extensive work within the diocese and many parishes.
In 2014, Mary was ordained a priest by Bishop Joan Houk of the Roman Catholic Womenpriest reform movement. She started a faith community, Holy Family Inclusive Catholic Community in Springfield, IL for folks who loved their Catholic Faith but not the man-made institution.
Rev. Mary was elected bishop in 2019 by the 24 women priests of the Great Waters Region of RCWP because of the retirement in 2018 of the previous bishop, Bishop Joan Houk of South Bend, IN. Mary's ordination and installation was originally scheduled for April of 2020 but had to be postponed due to the pandemic. Her rescheduled Episcopal ordination was held on September 4, 2021 at the Wyndham Springfield City Centre Hotel in Springfield, IL.
Email:
keldermans@comcast.net
Website:
inclusiveholyfamily.org